Podcast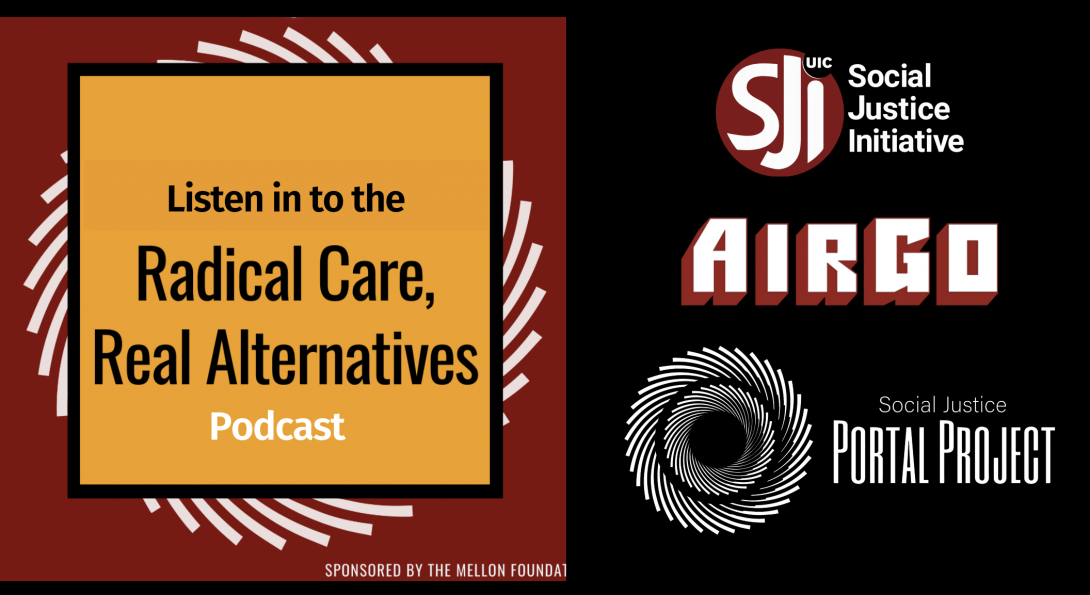 The Social Justice Initiative is partnering with AirGo Radio to present the podcast, Radical Care, Real Alternatives. The podcast is a six-part series of conversations created in connection to the Social Justice Portal Project. Each episode features scholars, organizers, and thought leaders discussing vital racial and social justice issues around the theme of Racial care and real alternatives.
Episode Listings:
Episode One: The Social Justice Portal Project featuring Stacey Sutton and Barbara Ransby. On the first episode, we're sharing a talk between Prof. Stacey Sutton and Prof. Barbara Ransby about the Social Justice Portal Project, a collaborative think tank that crosses disciplinary boundaries to address the urgent questions of social justice faced by our communities.
Episode Two: Survival Economies featuring Nik Theodore and Richard Wallace. On this second episode, we hear from Nik Theodore, a professor at UIC and Director of the UIC Center for Urban Economic Development, and Rich Wallace, who is the Director of EAT (Equity and Transformation) Chicago. In conversation with Prof. Stacey Sutton, they break down the concept and implications of the informal economy, and dive deep into the stories they cultivated as part of their new report entitled Survival
Episode Three: A conversation about structural care, hosted by UIC Professor Jennifer Brier and featuring longtime HIV/AIDS movement workers Charles Ryan Long, Valencia Robinson, and Kenyon Farrow. The squad talks about how they've learned to redefine care, what their work can teach us about how to respond to pandemics, and much more.