Visit the Chicago Justice Gallery and Belonging exhibition Heading link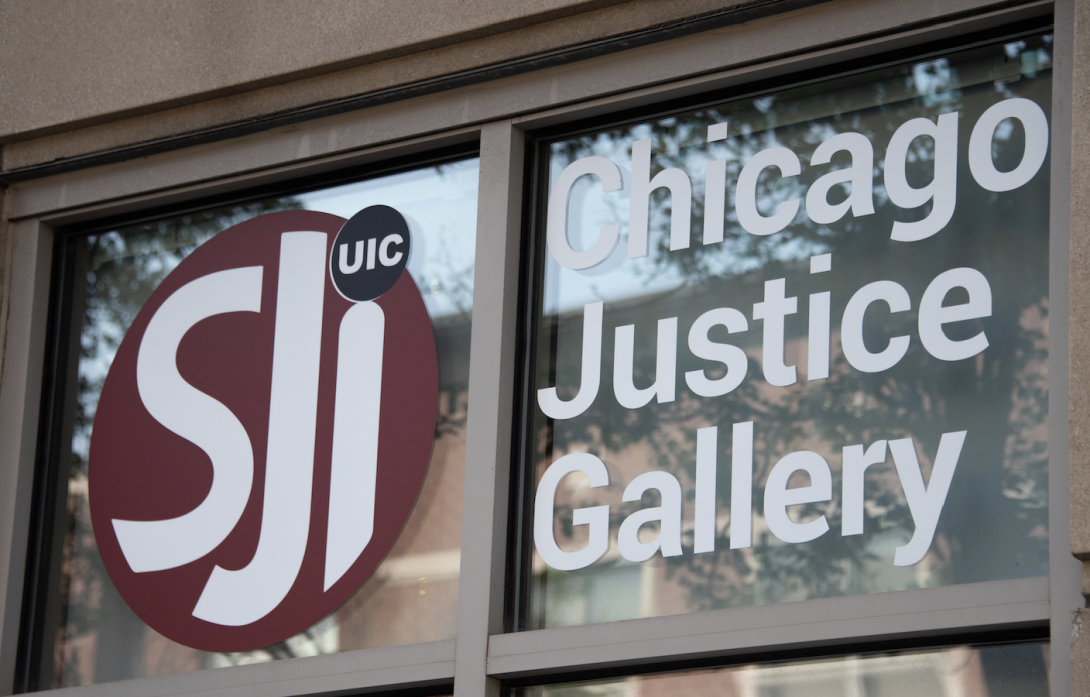 The Chicago Justice Gallery (CJG), formally the PUJA gallery, is a non-commercial arts space at the University of Illinois at Chicago that supports social justice artists and arts activism through exhibitions and public events.
Developed as an extension of the Social Justice Initiative, the gallery's focus is to serve as a bridge to connect scholarship, activism and educational arts with social justice themes.
The gallery is located two blocks south of the Chicago Arts District. It is one of the only galleries in the city solely devoted to the presentation and exploration of social justice through the lens of art.
IMPORTANT NOTE: The new exhibition, Climates of Inequality: Stories of Environmental Justice require access based on appointments, please email SjiUic@gmail.com for details. 
A social justice art gallery housed at the University of Illinois at Chicago
1344 S. Halsted St.,
Chicago,
Illinois
60637