Mission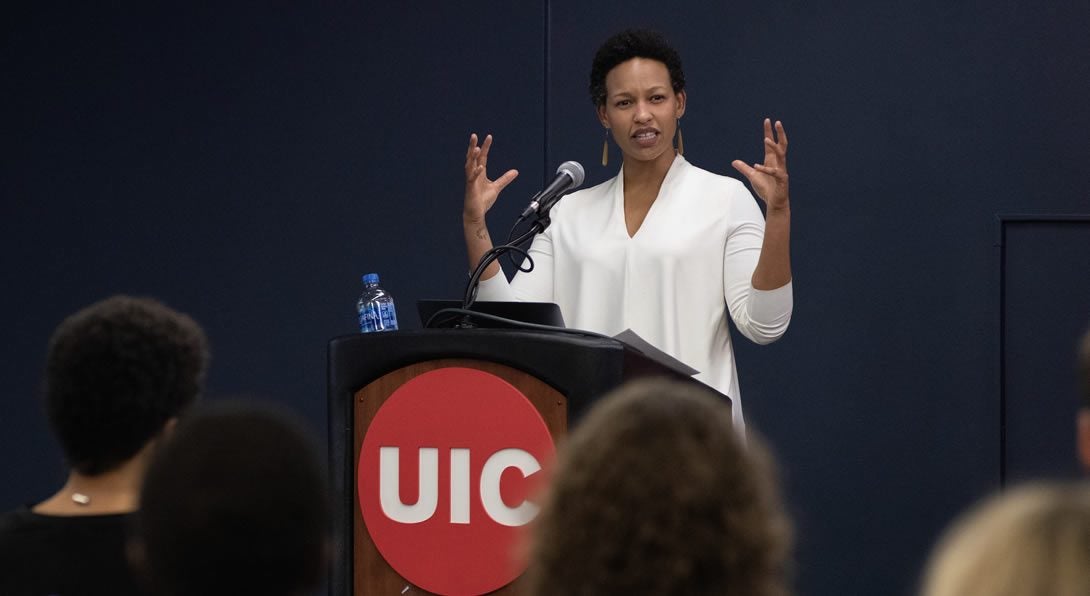 The Social Justice Initiative (SJI) at UIC is a campus-wide project that began in 2010. Housed in the Office of the Provost, SJI seeks to build upon and foreground a critically important part of UIC's mission as a public research university in a diverse global city. Our work is focused on promoting a greater good, serving the underserved, and improving lives through scholarship, teaching and community engagement.
Over 200 UIC faculty and staff describe their research, teaching, and professional work as social justice related. From studies of racial and gender violence, to oral histories of undocumented workers, to health care providers that intervene in crises all over the world, UIC scholars are engaged in life altering research that promotes greater equity, inclusion, justice and sustainability.
SJI has four ongoing program areas: the Pop Up JUST Art (PUJA) Gallery, the Pipeline to Justice Scholarship and Mentoring Program, public programs and guest speakers, and the Social Justice Minor, which is housed in the Gender and Women's Studies Program. Each year, we host workshops, films, discussions, lectures, exhibitions, and conferences that shine a light on persistent injustices as well as ways that people work together to create change. All of the our programs encourage UIC students, faculty, and staff to connect with community members and organizers to address pressing social justice issues in Chicago and around the world.