SJI Releases Resource Guide on Haiti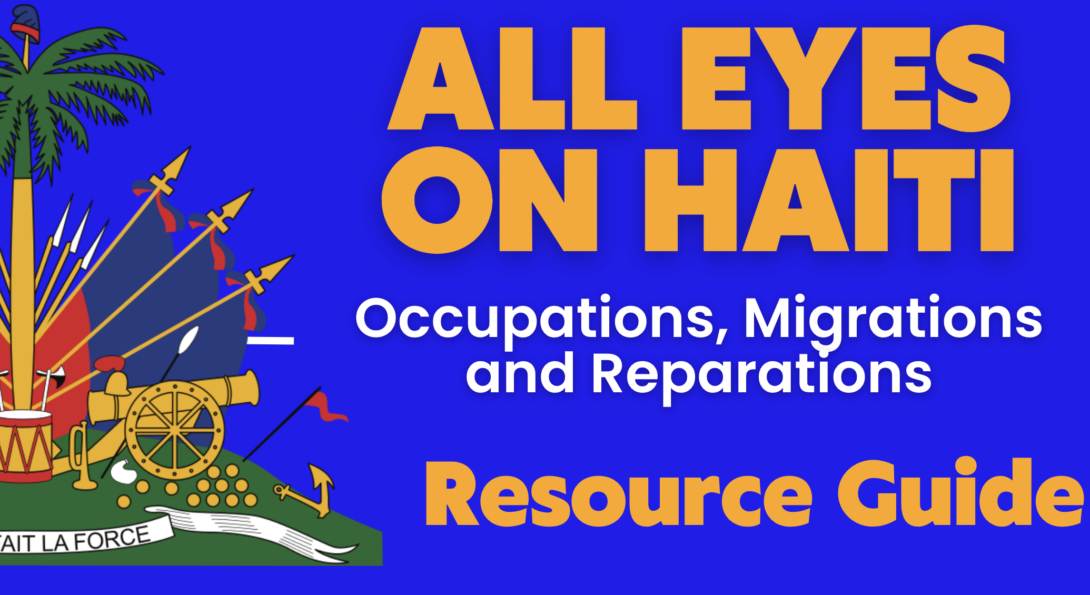 Haiti's humanitarian and security crisis continues to worsen. There are calls for international support amidst mass kidnappings, continued violence and extreme shortages of food. To better understand the current situation, watch All Eyes on Haiti: Occupations, Migrations, and Reparations hosted by the UIC Social Justice Initiative, EqualHealth. and the Haitian Bridge Alliance.
During the event, scholars, medical experts, and immigration organizers were joined by activists currently living in Haiti. Guest speakers shared their experiences and spoke to the ways that the current political, economic and health crises are impacting their communities.
In addition to the event video, we are releasing the Haiti Resource Guide to help audiences learn about the history of Haiti, experiences of Haitian migrants, the 21st century ongoing crisis, mutual aid and more. This collection of articles, videos, and podcasts include updated resources offered by guest speakers and participants during the event.
To view the Haiti Resource Guide, click HERE or below.
Modified on June 08, 2023