Sep
24
2021
Grand Opening of Chicago Justice Gallery & Belonging Exhibition Viewing
Belonging: Place, Power & (Im)Possibilities
September 24, 2021
5:00 PM - 8:00 PM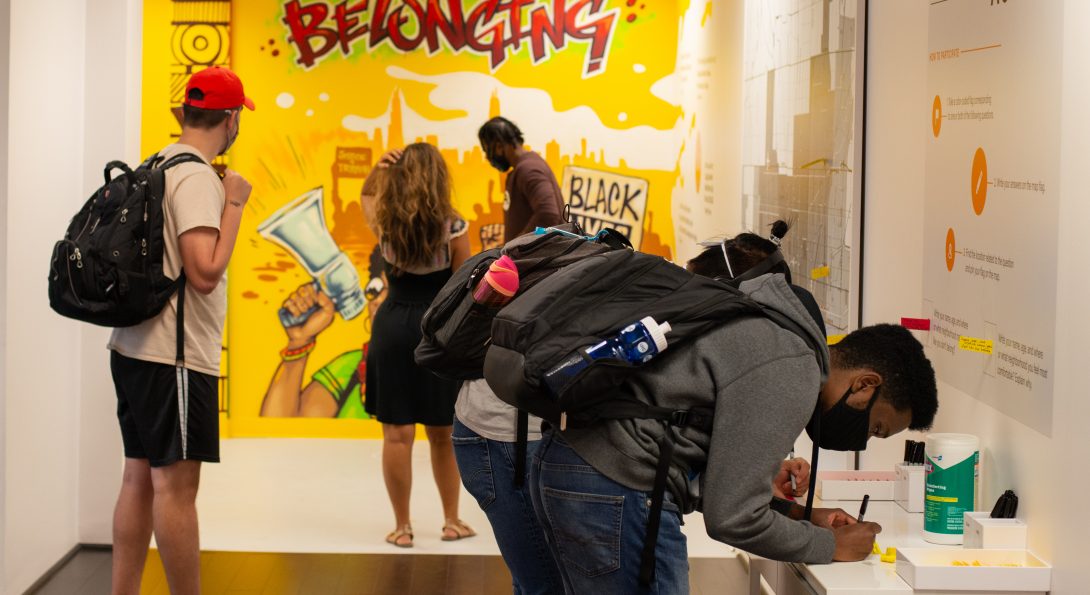 Address
1344 S. Halsted St., Chicago Justice Gallery, Chicago, IL 60608
Cost
Free and Open to the Public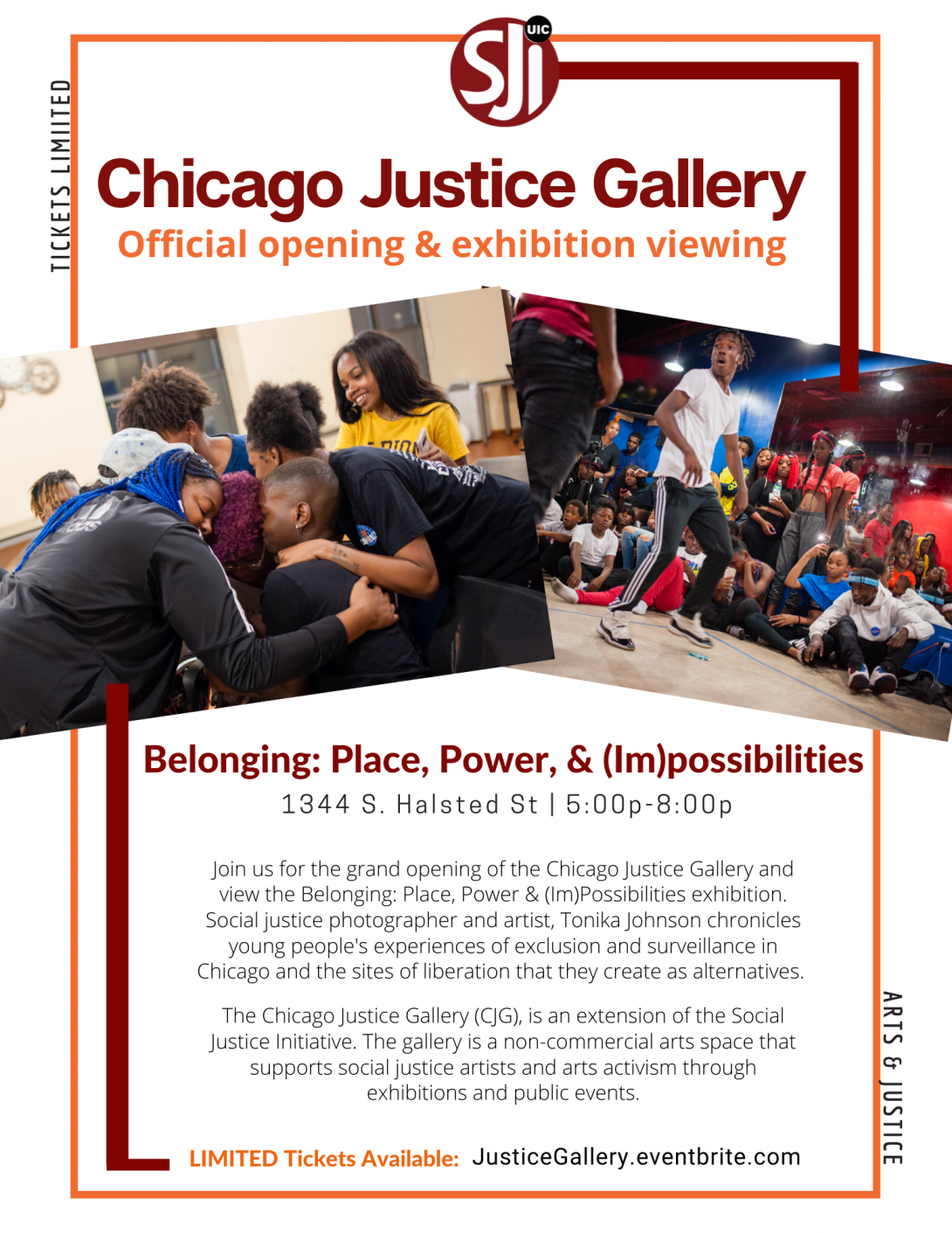 Attend the grand opening of the Chicago Justice Gallery and view the Belonging: Place, Power & (Im)Possibilities exhibition. The exhibition features the work of Social justice photographer and artist, Tonika Johnson. Johnson chronicles young people's experiences of exclusion and surveillance in Chicago and the sites of liberation that they create as alternatives. In addition to the artwork, the exhibition features a mural by Joe "Cujodah" Nelson, scholarly research and an interactive map encouraging visitors to explore their own experiences with belonging and exclusion.
The Chicago Justice Gallery (CJG), formally the PUJA gallery, is a non-commercial arts space at the University of Illinois at Chicago that supports social justice artists and arts activism through exhibitions and public events. Developed as an extension of the Social Justice Initiative, the gallery's focus is to serve as a bridge to connect scholarship, activism and educational arts with social justice themes.
The gallery is located two blocks south of the Chicago Arts District. It is one of the only galleries in the city solely devoted to the presentation and exploration of social justice through the lens of art.
PLEASE NOTE: To create a safe event environment, masks will be required and attendees must register in advance for entry. Only a limited amount of tickets are available.
Register on Eventbrite: https://justicegallery.eventbrite.com
RSVP
Contact
Social Justice Initiative
Date updated
Oct 21, 2021