Sep
9
2020
Online Exhibition Opening Featuring work of Tonika Johnson
Belonging Event Series
September 9, 2020
3:00 PM - 4:00 PM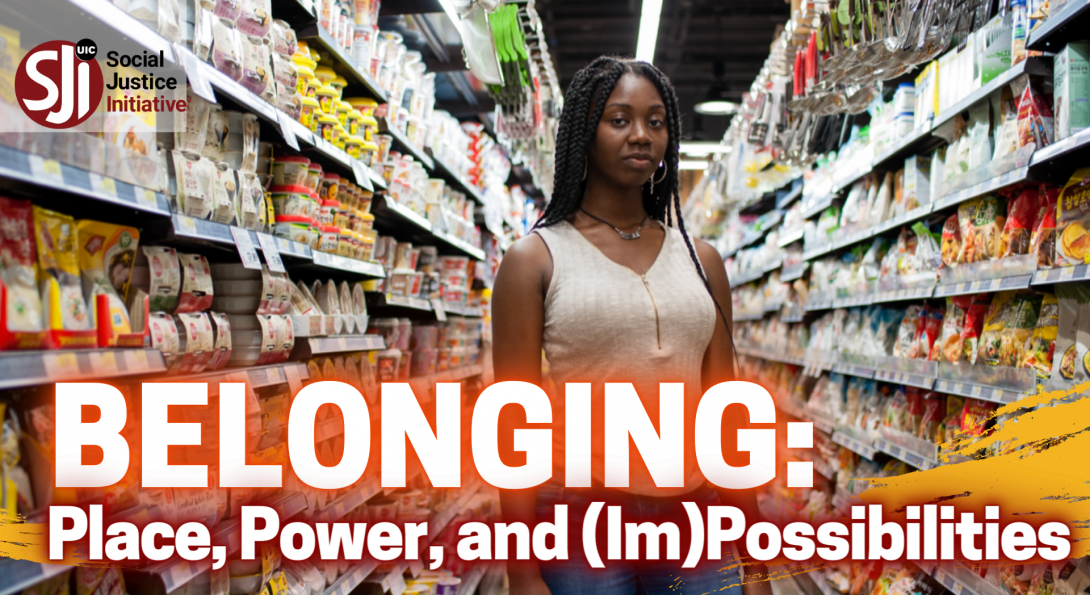 Cost
Free and Open to the public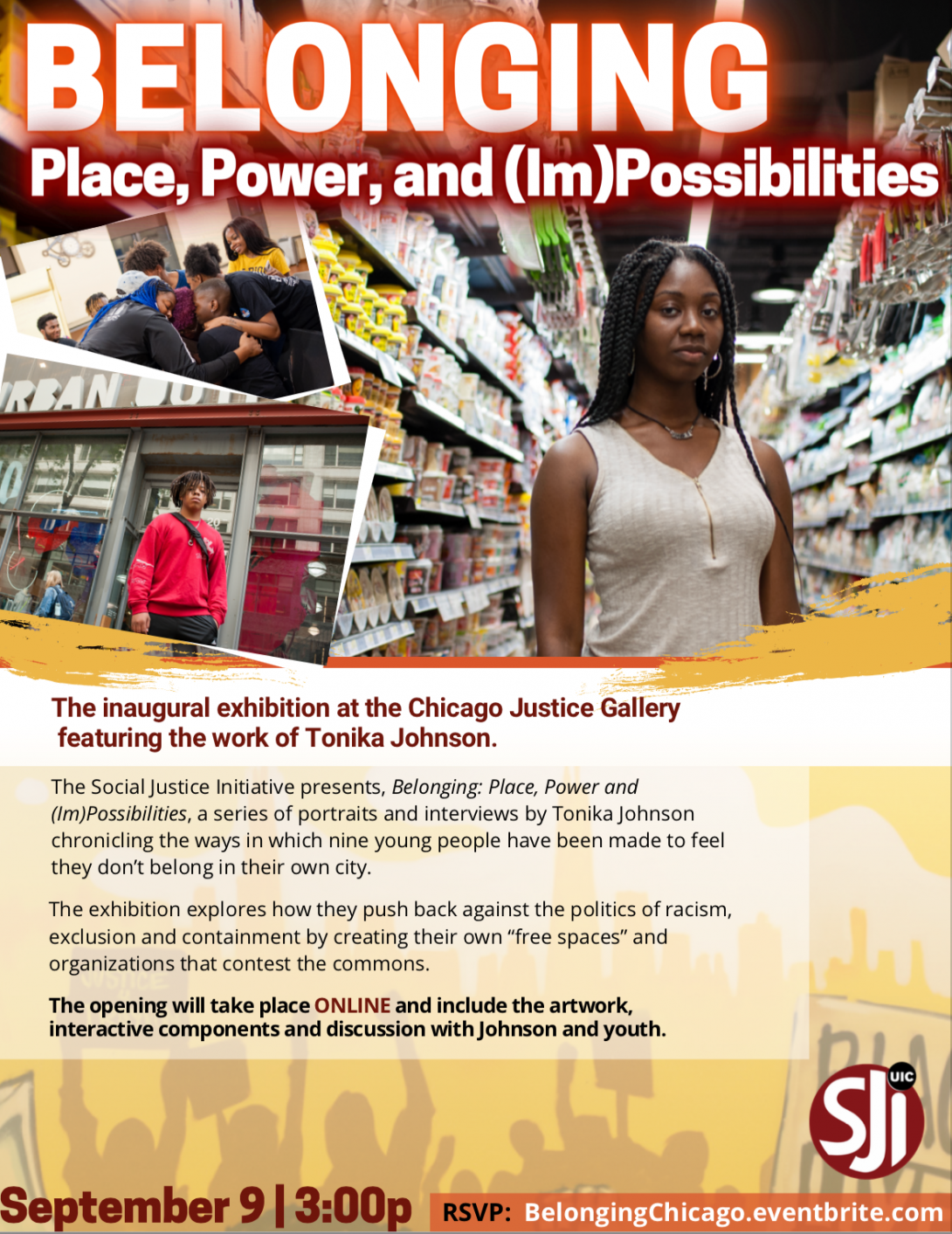 The Social Justice Initiative presents "Belonging: Power, Place, and (Im)Possibilities", a powerful but nuanced exhibition by the celebrated Chicago photographer and conceptual artist, Tonika Johnson.
The exhibition opening will take place online on September
In a series of portraits and interviews, Johnson chronicles the ways in which nine young people have been made to feel they don't belong in their own city. While Johnson's portraits of young peoples' experiences paint a grim picture of hierarchy, surveillance, entitlement and narrow mindedness, it is not a tale of defeat.
Through their own creative agency, young people push back against the politics of racism, exclusion and containment by creating their own "free spaces" and organizations that contest the commons.
In addition to the artwork, the exhibition features a mural by Joe "Cujodah" Nelson, scholarly research and an interactive map encouraging visitors to explore their own experiences with belonging and exclusion.
RSVP
Contact
Social Justice Initiative
Date updated
Aug 31, 2020