Sep
24
2019
An Evening with Albert Woodfox
September 24, 2019
6:00 PM - 8:00 PM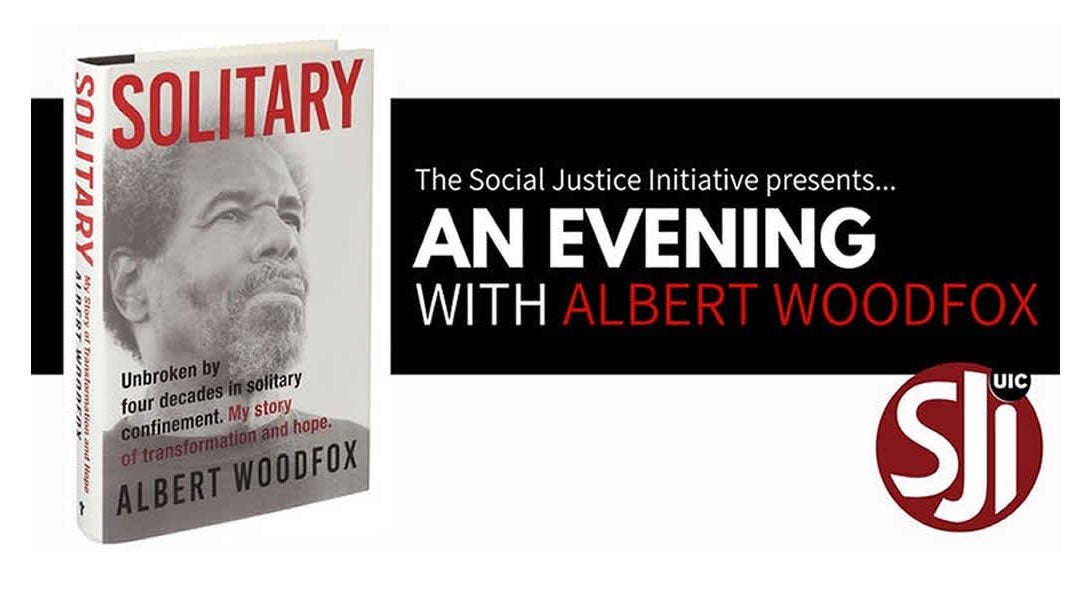 Location
Student Center East, Rm. 302
Address
750 S. Halsted St., Chicago, IL 60607
Cost
Free and open to the public
Join the Social Justice Initiative for a book talk with former political prisoner Albert Woodfox.
Solitary is a memoir that captures the experience of Albert Woodfox, human rights advocate, former Black Panther, and former member of the Angola 3.
Woodfox spent over 40 years in solitary confinement for a crime he did not commit. During that time he managed to teach fellow inmates to read, organize a campaign to stop prison sexual assaults, and participated in hunger strikes to improve prison conditions.
SJI's theme for 2019-2020 is "Home." What does it mean when a prison cell is suppose to substitute for home? This is the case for over 2 million Americans and many migrant families in detention. We will filter this theme through our discussion with Albert Woodfox.
Book signing and reception w/ RSVP:
RSVP and additional details: WoodfoxBook.eventbrite.com
RSVP
Contact
Social Justice Iniative
Date updated
Sep 24, 2019